Ruthsatz – Rutsatz – Genealogy
For many years, we have been engaged in family research around the name Ruthsatz and its various spellings. In this long time, an extensive collection of persons has been created.
Many different families and also individuals. But so much is still open, many questions are unanswered. Especially the emigrations are often unclear. So there is still much to be researched.
The most common variant of the name is "Ruthsatz" and then comes "Rutsatz". Whether the h came first or not is unfortunately not clear. However, it happens very often that a certain person was spelled sometimes with h and sometimes without h in the course of the years.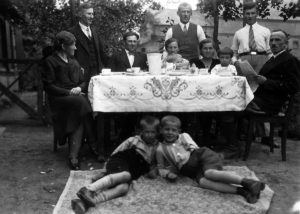 We have also had the variant Rudsatz or Rutzatz. This is very rare. Mostly one of these spellings appears abroad. We suspect that it was done on purpose or that it was a mistake when the papers were issued in the new home country.
Well-known names of emigrants are:
Ernst Johan Friedrich Ruthsatz – 1895 to the USA
Karl Friedrich Ludwig Rutsatz – 1890 to the USA
Heinrich August Ruthsatz – 1885 to the USA
Hellmuth Carl August Ruthsatz – 1893 to the USA
Julius Friedrich Carl Ruthsatz – 1886 to the USA
Johann Daniel Wilhelm Rutsatz – between 1860 – 1863 to Brazil
The Ruthsatzs probably came from Pomerania. Our research currently goes back to the year 1780. And there in Pomerania is also the largest collection. The current original Ruthsatz are Friedrich Rutsatz / Korth, Carl Friedrich Wilhelm Ruthsatz / Kunde, Christoph Rutsatz / Loose, Gottfried Rutsatz / Stray, Johann Rutsatz / Kocklin, Daniel Friedrich Ruthsatz or Daniel Christoph Rutsatz / Wachholz.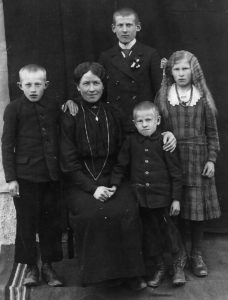 f you have any questions about the Rutsatz Ruthsatz, just send us an email.
Of course we are also grateful for tips. Old photos or documents are always welcome.